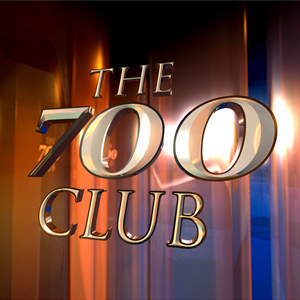 One of the nice things about having the day off from work (it's Columbus Day here in the US) is the joy of catching up with daytime TV.
So, here I am flipping channels as I'm sipping tea, and I land on ABC's Family Channel which still carries Pat Robertson's 700 Club.. in High Def Too
So, two stories in a row... one about the CT Gay Marriage rule that was passed last week, followed by an interview with a dutch right wing activist about the scary rise of Islam in his country and how that is an ideology (not a religion) of hate, barbarism, and submission...
Needless to say that old Pat was outraged about both stories and went on ranting about the evils that both Gay and Muslims present to our "values".. the "Judeo-Christian" values... you know, the values that are responsible for most was in history and the death of countless humans.. those values.
I remember watching Pat's hate fests ever since the 80's.. nice to see somethings never change, except the tons of additional make-up needed for the high definition feed.
UPDATE
The Ladies from the View rock... well, except for Elisabeth...